Speaker Bio
Megan Smith, MS Ed., CO
Director of Education and Research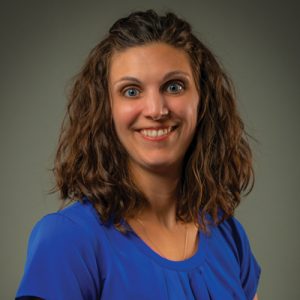 Megan has a Master of Science in Learning Design and Technology from Purdue University. She received a Bachelor of Science in Biomedical Engineering from Indiana University Purdue University at Indianapolis (IUPUI) in 2008 and then went on to receive her Certificate in Orthotics from Northwestern in 2009.
She is the Director of Education and Research for Surestep. Her research focuses on pediatric development, orthotic solutions, new technology, and gait analysis. She is responsible for designing and creating educational experiences for Surestep customers, referrals, and parents.
Megan has spoken at several national conventions, including AOPA, APPTAC, and ACPOC. She also presents to and educates orthotists and physical therapists across the country about pediatric development, gait deviations, and orthotic solutions.
Some of Megan's favorite accomplishments include working closely with patients, their families and care team to determine the best solution for each individual child. She also enjoys making connections between the scientific literature and the clinical setting. This allows her to help healthcare professionals discover the "so what" in each paper and make clinically significant changes for their patients.
Return to our Course Schedule.