Speaker Bio
Anne Paré, CO, LO
Clinical Researcher and Educator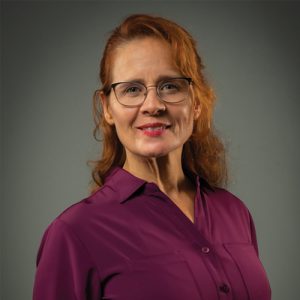 Anne W Paré, Texas Licensed & ABC Certified Orthotist, is a clinical researcher and educator for Surestep. Anne graduated from University of Texas Southwestern Allied Health Sciences School in 1993 and completed a pediatric internship at Texas Scottish Rite Hospital in Dallas in 1994. She worked as a staff orthotist at The Institute for Rehabilitation and Research in Houston Texas before opening Hope Orthotics in Houston, TX, in 1996.
Throughout Anne's 30-year career in orthotics, she has specialized in pediatrics, spinal cord, and brain injury. During most of these years, she worked closely with therapists and healthcare professionals to provide superior service and quality care to the Greater Houston area, including specialty gait clinics focusing on improving the quality and efficiency of her patients' gait. She is proficient in using the GAITrite and ZENO Gait Electronic Walkways and the Protokinetics Movement Analysis Software in conjunction with orthotic intervention to maximize patient outcomes.
Anne has been a researcher and educator at Surestep since 2014. She works in the development of new products, tracks outcome measures in children and adults using Surestep products, and creates and teaches education courses for therapists, physicians, and orthotists across the United States and around the world.
Anne is a dynamic presenter and is passionate about educating parents, therapists, and orthotists about pediatric orthotic intervention. She takes a developmental approach to help children participate more fully in their family, school, and community.