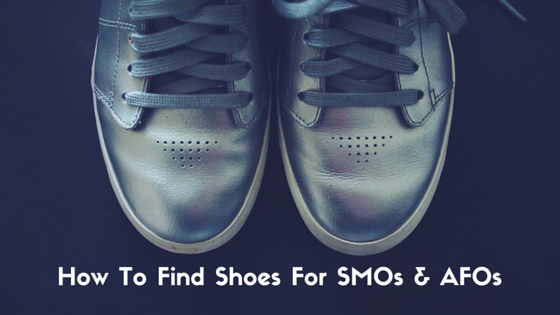 Now that your kiddo has his or her new orthotics, it's on to the next step. Buying shoes that fit. For many parents, this is a frustrating process. Most shoes aren't wide enough, and going up multiple sizes isn't a good idea.
There's help.
Here's a quick guide that recommends both shoes brands and what to look for when you buy.
SMO & AFO Shoe Recommendations
These brands specialize in orthopedic shoes and are designed with your child in mind:
Other Options
Although these brands do not focus orthotics, some of their styles should fit. Try to find shoes that are both wide and deep:
Answer2
Champion
Dinosoles
Fila
Keen
Merrell
New Balance (available in extra wide sizes, including toddler shoes)
Peak
Plae
Skechers
Stride Rite
What To Look For
When considering shoes that will comfortably, but snuggly fit over the SMO or AFO braces, keep these recommendations in mind:
Extended shoe tongues help cover the brace more easily.
Shoe laces are preferred and will give you a more secure fit.
Toe boxes should be both wide and deep.
Removable insoles create extra space for the braces, which may be needed for AFOs or SMOs with full-footplates.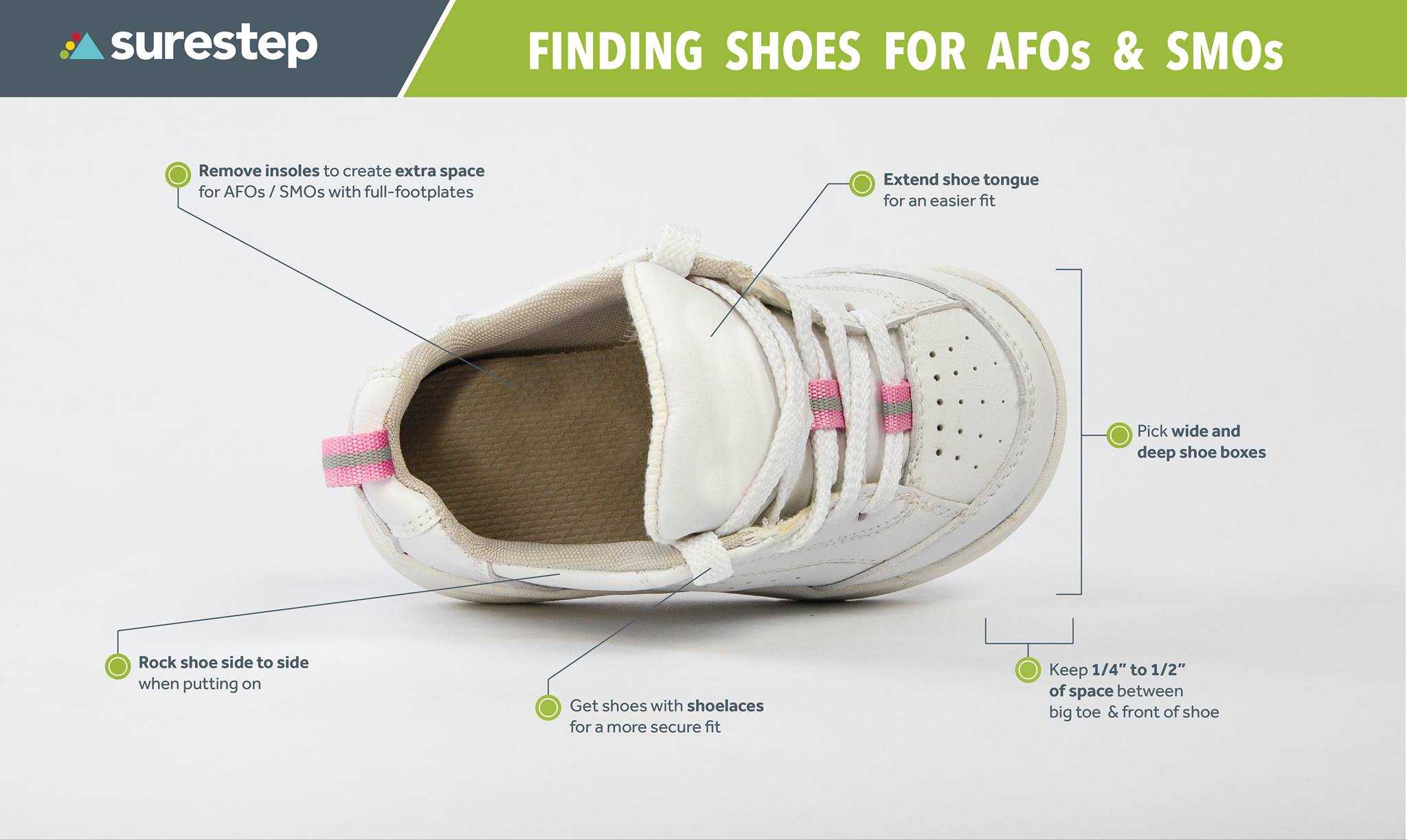 Trying On Shoes
It's important to find shoes that fits comfortably over your child's feet while wearing their device(s). While it may require a little more force than you're used to put on the shoes, it should still go on with relative ease. Sliding the shoe side to side while putting it on will help it more easily slide over the brace. A good rule of thumb is to have a ¼" – ½" of space between the big toe and the front edge of the shoe.
If you have to push too hard, consider either going up a size or trying a new shoe. However, if your child's foot slides in too easily and there is a large gap between the big toe and the end of the shoe, pick a different brand or go down a size. Big, roomy shoes are a tripping hazards.
Tips From An Orthotist
Shoes with mesh allow more give and tend to be lighter.
If you purchase shoes with Velcro straps, ask your orthotist to extend them.
If possible, let your orthotist or physical therapist see your child in the new shoes to ensure they're functioning properly.
Buy Surestep Shoes Online