Speaker Bio
Camille Cruz, CPO
Prosthetist-Orthotist and Educator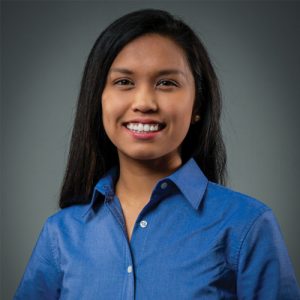 Camille Cruz is a Surestep Educator and an ABC Certified Prosthetist-Orthotist. During her clinical residency in 2016–2017, she treated patients at six different prosthetic and orthotic companies, building a wide range of bracing experience.
She earned her Bachelor of Science in Biomechanical Engineering from North Carolina State University in 2015 and Master of Science in Orthotics and Prosthetics from Baylor College of Medicine in 2017. Camille also delivered a series of presentations on orthotic interventions to improve physical therapy outcomes at Trine University.
As a CPO, Camille uses creativity and innovation every day to craft effective treatment plans, helping her patients reach their goals.