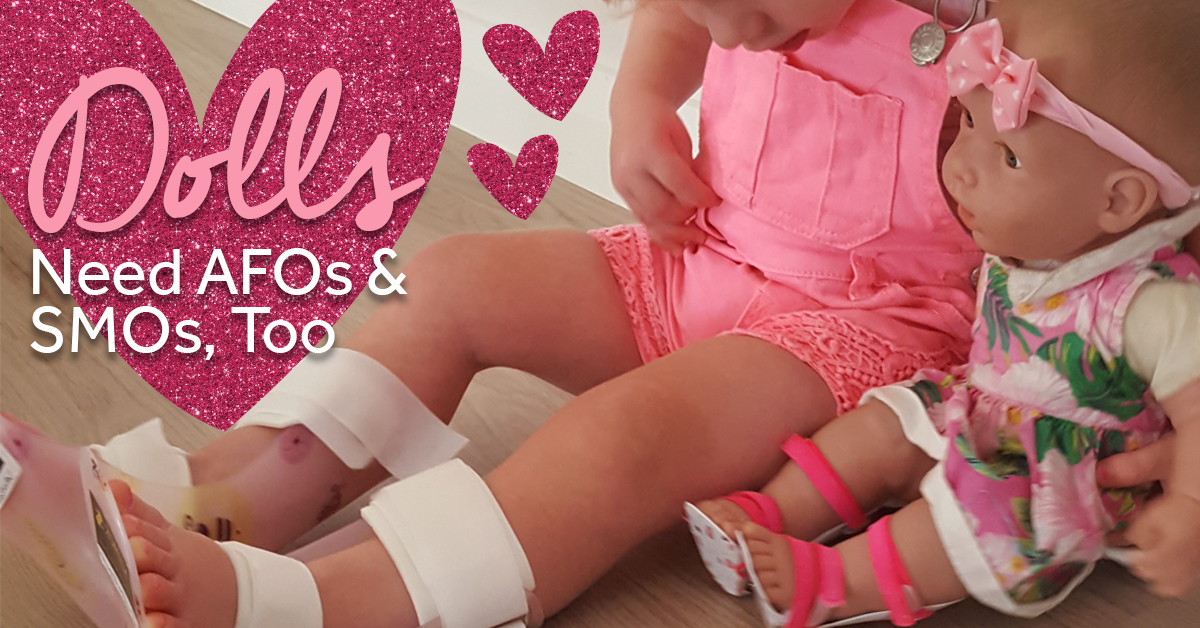 "Thank you for making a doll like me."
You may have heard those words before. They came from a viral video that bounced all over social media. In it, a young girl cried as she hugged a new doll. Like her, the doll had a prosthetic leg. That moment of unfiltered joy impacted thousands of people, including Bob Norris. He wanted to make sure more kids could hold dolls that looked like them.
It all started with a simple idea. One of Bob's friends adopted two girls. Both had special needs and wore leg braces. He wanted to make sure their dolls had a pair to match. The progress was anything but simple. It took over three months, but eventually Bob fulfilled that promise.
His doll accessory career was supposed to end there. But after his friend posted pictures online, the response was too big to ignore.
Today, Bob runs Shishka Bob Design (think shish kabob), a busy Etsy store that sells AFOs, KAFOs, and SMOs for dolls. In just over a year, he's put smiles on hundreds of young faces. And there's no sign of slowing down. Although the braces are designed for American Girl Dolls, they also work well for dolls of similar sizes. Recently, he's added options for other members of the American Girl Doll family, including Bitty Baby and WellieWishers.
But why are these tiny braces so important?
Kids with AFOs or SMOs often don't know anyone else who wears them. Siblings don't. Friends don't. Nobody else mirrors them. And even something as small as braces peeking out from inside shoes can be enough to make a child the sore thumb of a group. Having a doll that looks the same can mean the world.
And for Bob, it's simply about offering a helping hand.
"Everyone always talks about wanting to make a difference, but that's all they ever do is talk about it," he said. "If every person would do just one little, teeny thing to impact others around them, it would be such a better world."
Although Shishka Bob Design is technically a business, Bob doesn't think of it that way. For him, it's about making a difference, not a profit. He works full-time, traveling often. This means the only time left to make the braces is evenings and weekends. But it's a sacrifice he's willing to make. And the best part about it all might surprise you.
"Dealing with these families has been one of the highlights of my life. They're so positive and they're so gracious and they're just amazing people."
Right back at you, Bob. Thanks for everything you do.
…Update (November, 2021)…
Bob shipped his last orders and closed up shop in 2021, but he wrote on his Facebook page,
"A very special shout out to Nicola over at @teddyfootsplint for carrying on the torch."
So, order tiny braces from Nicola here:
https://www.instagram.com/teddyfootsplint/
https://www.etsy.com/uk/shop/TeddyFootsplint
Learn more about Surestep AFOs or SMOs.