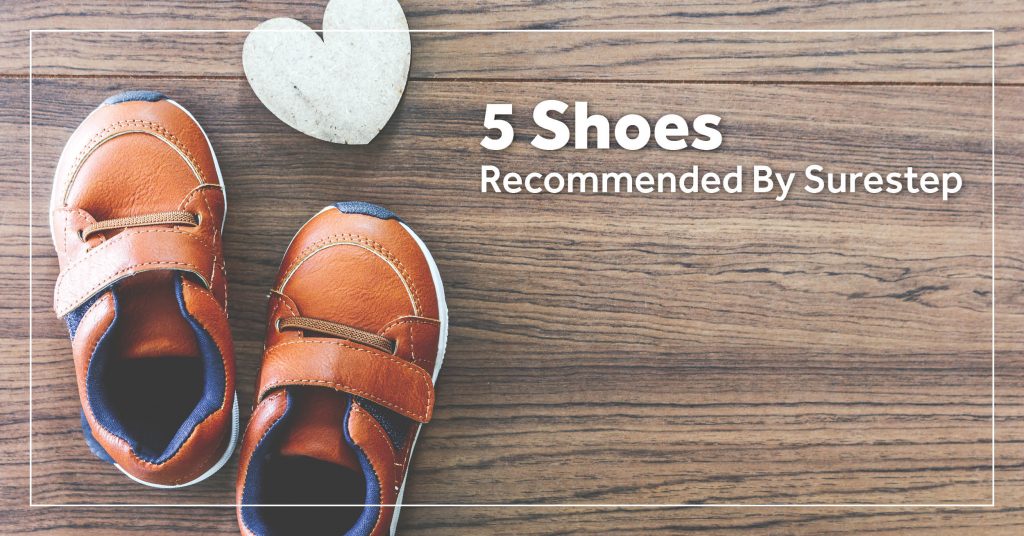 There's one question we hear over and over and over.
What shoes should I get?
When you factor in all the variables, (price, style, width, sizing, etc.), the best answer will vary from child to child.
Here is a list of five that many parents have had success with. Are they the only options? Absolutely not. But these can get you headed in the right direction.
PLAE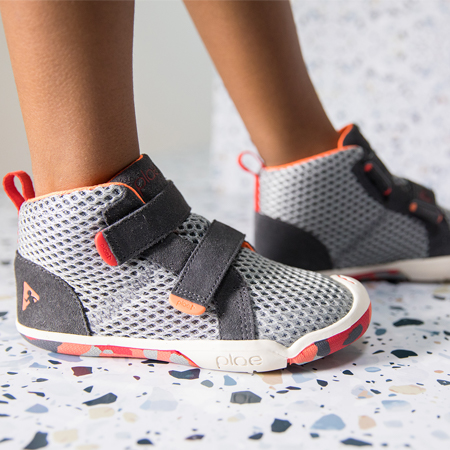 PLAE shoes are known for their vibrant colors.
They're also flexible, lightweight, and breathable. Some styles are even machine washable.
The interchangeable tabs are a great way to give your child that personalized touch.
Features You'll Love
Colorful styles
Wide openings
Removable insoles
Flexible mesh
Low-top and high-top designs

Vans (SK8 Hi Zip)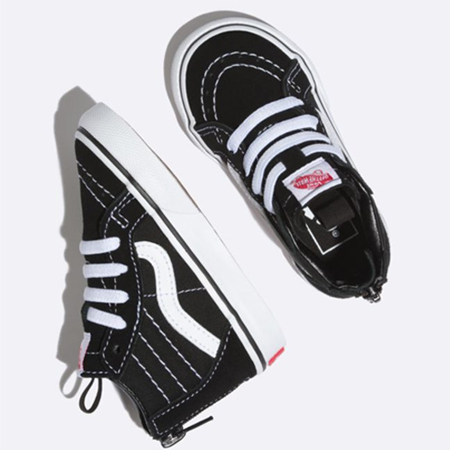 Skater shoes are often a go-to for parents. But in particular, you'll want to consider Vans SK8 Hi Zip.
Why? They have a zipper on the heel. Instead of fussing with laces or Velcro, you can open up the back and slide your child's foot inside.
And with designs ranging from Harry Potter to unicorns, you'll have plenty of option to choose from.
Features You'll Love
Rear zipper
No laces, no Velcro
Fun designs
Toddler and kid sizes

ikiki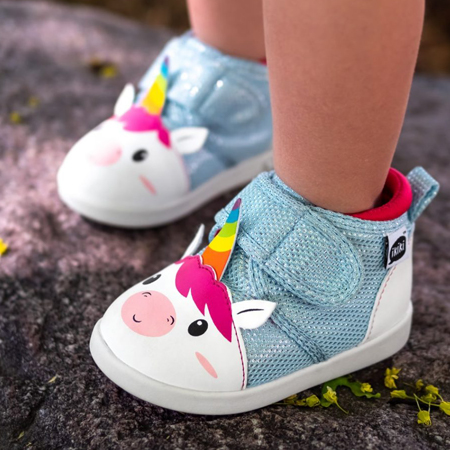 If you want shoes that are as cute as they are functional, check out ikiki.
What sets them apart are the fun, animal-themed character designs. Otters. Narwhals. Dragons. And more. The wide opening makes them easy to put and easy to take off.
The squeaker in the heel may also encourage toe walkers to step properly. And yes, there's an off switch.
Features You'll Love
Fun, colorful characters
Squeaker can encourage heel-toe walking
Lightweight
Wide openings
Removable insoles

New Balance (wide or extra wide)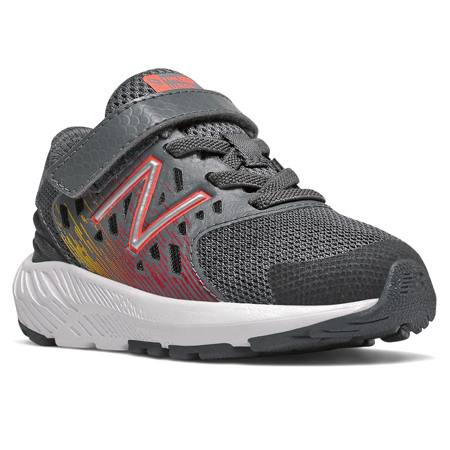 New Balance might be the most commonly recommended shoes for kids who wear orthotics.
It's not hard to figure out why. They're easy to find online as well as offline. Best of all, they're available in both wide and extra wide widths.
These wider options allow you to pick a shoe that's truer to your child's foot size.
Features You'll Love
Extra wide width
Laces and Velcro options
Dozens of designs to choose from

Surestep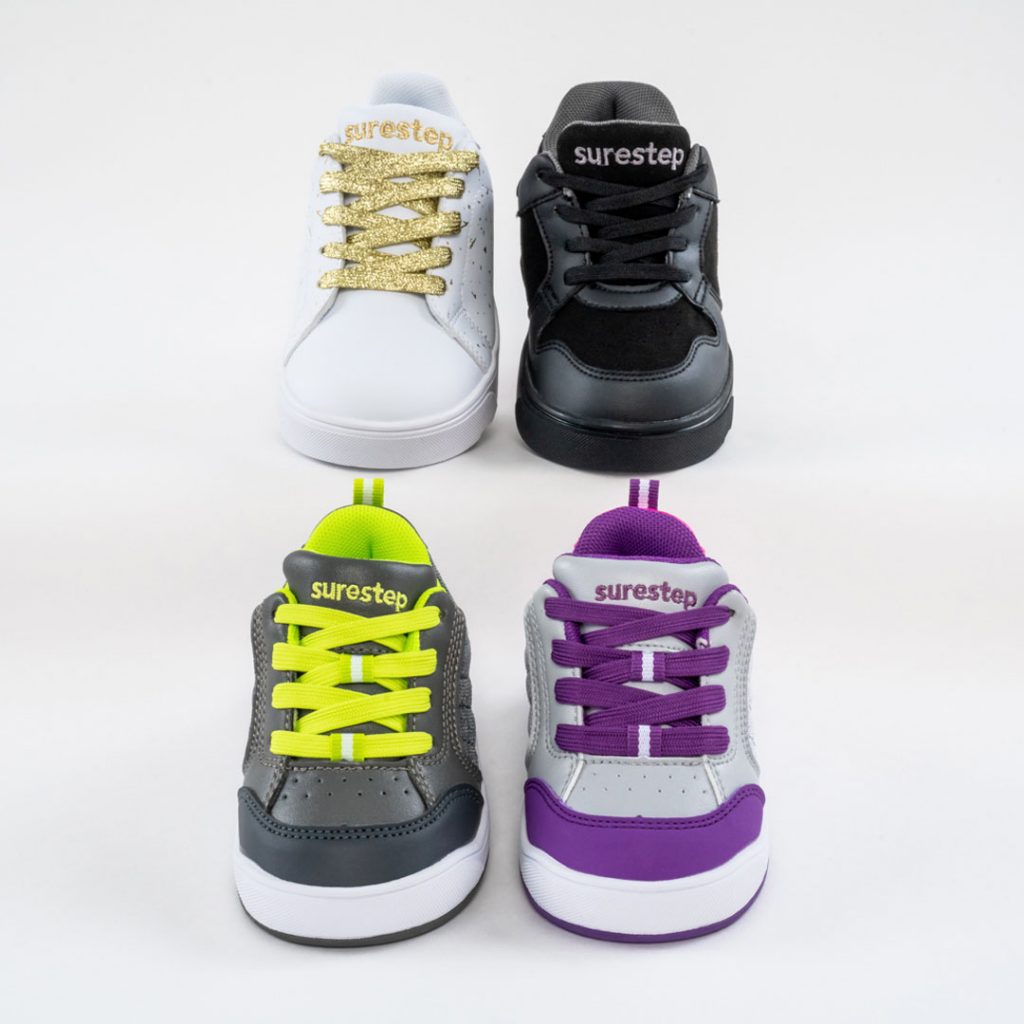 Is it cheating to recommend our own?
Maybe. But unlike the other four options, these shoes were specifically designed to be worn with orthotics. They're extra wide and extra deep.
With toddler and youth sizes, there's an option for every foot.
And with our Shoe Measuring Guide, you can order with confidence knowing the size you choose will fit comfortably and properly.
Features You'll Love
Wide, deep design
Removable insole
Available online or through your orthotist
Covered by some insurance providers

Keep In Mind
Here are a few more things to remember as you shop:
–  Don't get shoes that are too big. Orthotics tend to add width to your child's foot, not necessarily length. So wider shoes are better than longer shoes. Some parents make the mistake of automatically jumping up two or three shoe sizes. But big shoes can make your little one unstable, which defeats the purpose of the orthotics.
– Don't ram your child's foot into the shoe with brute force. Instead, rock the heel back and forth as you push. This motion slides the shoe on more easily.
– Don't limit yourself just to shoes that appear to offer extra support. That's the job of the orthotics.
Buy Surestep Shoes Online