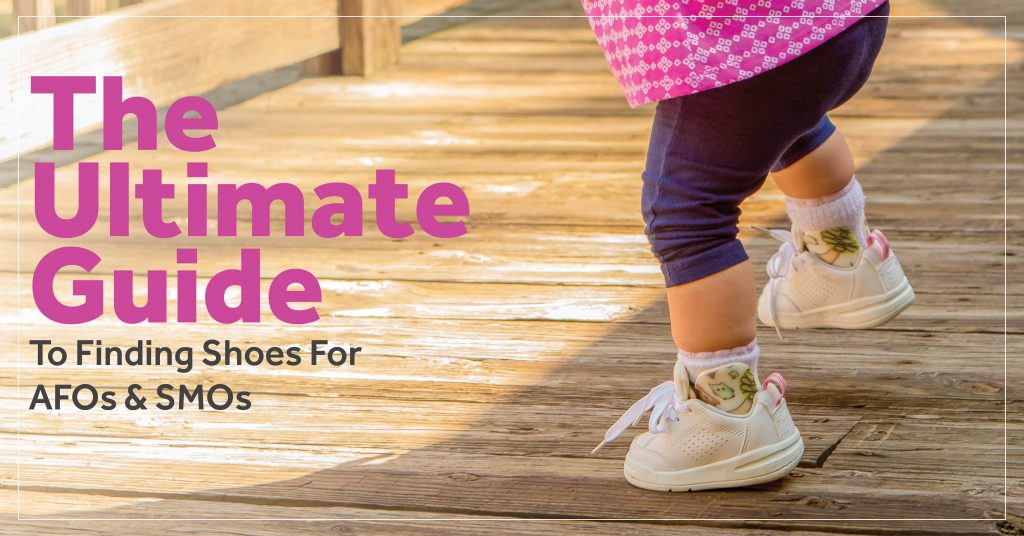 Shoe shopping used to be fun.
But when you add impatient kids and AFOs/SMOs to the equation, it can feel more like a chore, especially if it's your first time. Do I go up several sizes? What do I look for? How do I even start?
We're here to help.
Recommended Shoes For AFOs & SMOs
When starting your hunt, there are one of two avenues to choose from: regular shoes and shoes designed for orthotics. Obviously, that choice will impact where you can buy them, but here are recommendations for both:
Regular Shoes
As you'd expect, prices and styles vary wildly. The options listed below have been recommended by other Surestep parents. But remember, not all shoes from these brands are guaranteed to fit. A little trial and error will be needed. What you'll want to look for shoes that are both wide and deep:
New Balance (available in extra wide sizes)
Converse
Skechers
Tsukihoshi
Plae
Stride Rite
BILLY Footwear
ikiki
Shoes Designed For Orthotics
Although your options will be limited, with these shoes for AFOs and SMOs you'll have much more confidence knowing they're designed with your child's needs in mind:

General Tips
Instead of shoving your child's foot in, try rocking the shoe heel back and forth, which will help it slide on more easily
Shoe laces tend to provide a more secure fit than Velcro, but if you buy shoes with Velcro, consider getting strap extensions
Removable insoles give you extra wiggle room
Pick the smallest size that fits over the braces because big, roomy shoes are a tripping hazard
Mesh tops on shoes provide more give
Shoe horns both help the shoe slide on more easily and protect it from getting damaged
Zippers provide a larger opening for your child's foot to slide in
Avoid shoes that slide on easily and remember that, after getting broken in, you won't have to fight as hard to get the shoes on
When you do find a pair that fit, buy multiple sizes up so you can easily transition as your little one grows
For extra peace of mind, bring new shoes to your next PT/Orthotist appointment to get an expert's perspective
How Many Shoe Sizes Up Do I Need To Go?
For Surestep SMOs, you shouldn't need to go up more than half a shoe size. This is because of our unique footplates. Unlike options from other companies, our footplates do not extend past the toes. So keep in mind that the braces will not add length to your child's foot, just width. Moving up multiple sizes predominately adds length. Instead, what you want are wide shoes.
In addition to being unnecessary, big shoes can rob your child of the benefits the braces offer. SMOs provide stability. The last thing you want to do is take that away with clown shoes.
AFOs, which do feature full footplates, add both width and length. You'll likely need to go up one or one and a half shoe sizes to accommodate them.
But What About Socks?
SmartKnit offers sock options for AFOs, KAFOs, and SMOs. The seamless designs are perfect for kids with sensory concerns. Knee high socks also work well because they can be pulled tight, then folded over the top of the AFOs.
And if you want to help your little one beat the heat, Surestep offers toeless SMO socks. They're also seamless and feature an elastic opening to keep the socks comfortably in place.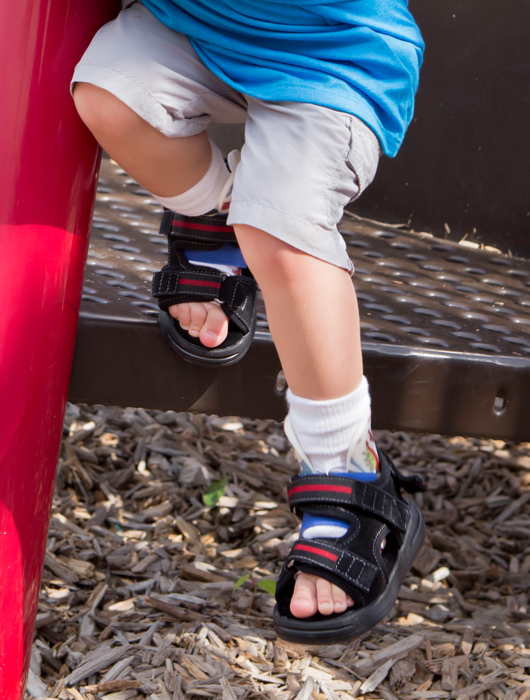 And Boots?
As with the shoes, not all of these options are guaranteed to work. But this list of boots gives you a starting point to explore:
Butler Boots
Kamik
Koolway Sports
MyMayu
Plae
Stride Rite Made 2 Play Sneaker Boot
You're now equipped for the big hunt. Good luck.
Browse Surestep Shoes