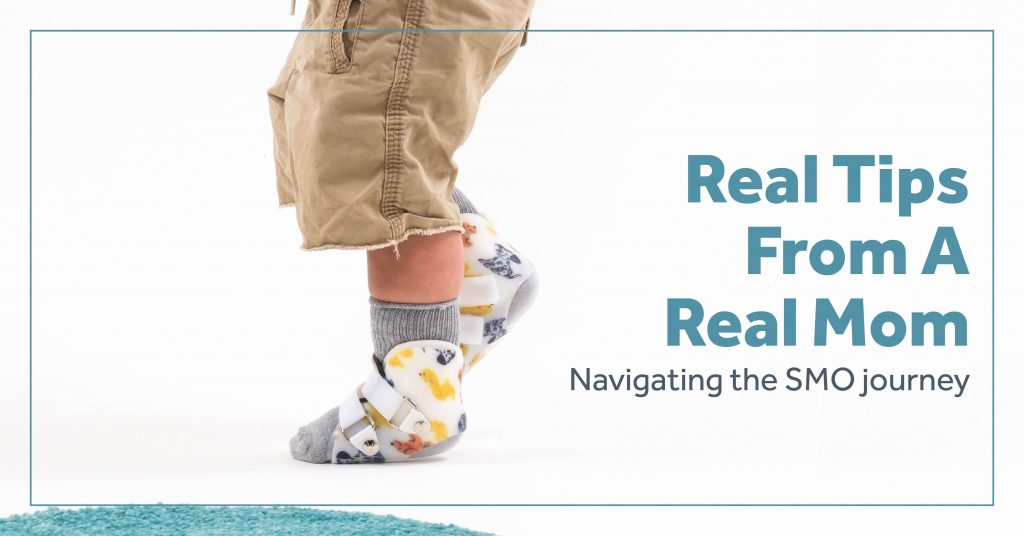 The following is a guest post written by Chelsi Jo Moore. She's a designer, a business owner, and a mom. You can follow her on Instagram at @chelsijo.co.
As parents, we all believe our children are perfect. And in our hearts, they are, no matter what struggles they come up against. But, for some of us, as they grow, we realize that differences compared to peers are no longer deniable. The moment a diagnosis is given there is relief for the notion that maybe there will be answers to our questions, yet at the same time, the pressure of navigating that news is nearly immobilizing.
When we found out that our daughter was going to need braces, I immediately took to the internet and found Surestep. They were a source of relief as it's clear they pour into a quality product as well as keeping a robust blog to answers questions. In that moment, I also was equally hungry for connecting with other parents using their products and what their lives looked like. I couldn't find tangible information on the seemingly negligible details, so I decided I would compile my own for anyone else that comes after me.
Preparing For The Measurements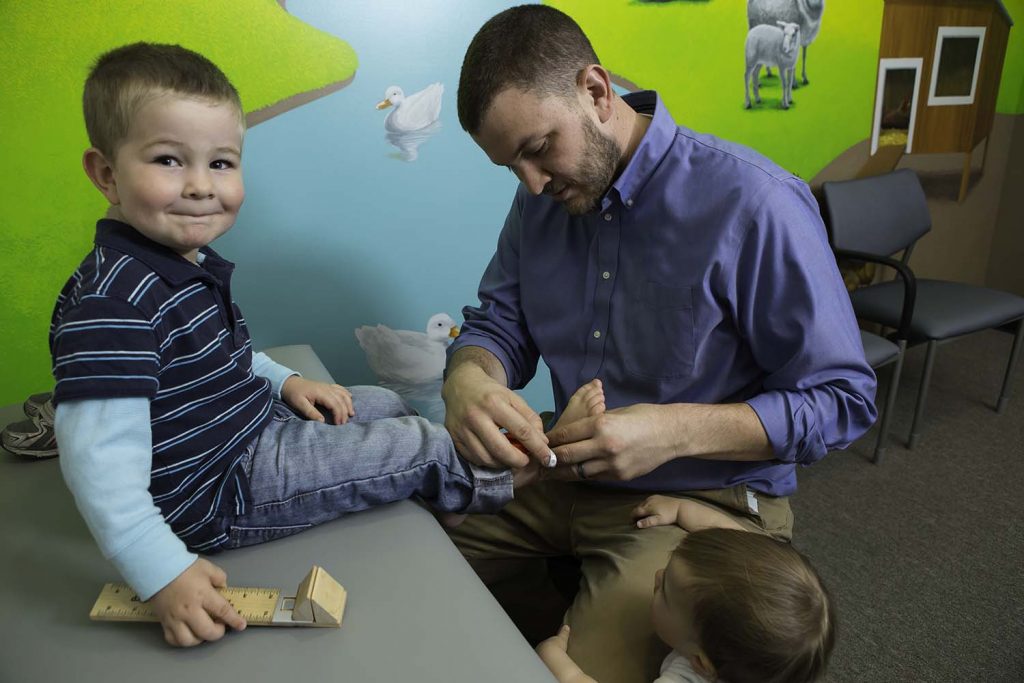 Once it's determined your child will need SMOs, you will have an appointment with a local orthotist. You'll discuss the product and have measurements taken. We utilized the Surestep customer service team to help us find a local provider of their product (877-462-0711).
At this appointment our child's gait, feet, and legs were examined in a very noninvasive way. We decided on the Surestep product and the orthotist prepared the order form. Here are a few tips that helped us:
Role play for the day by using a measuring tape at home.
Use positive language.

"Can you show me your strong feet?"
"Let's point those wonderful feet."
"Can you show me how we wiggle our toes?"
Make the topic of their feet feel like a safe place so when you are at the first appointment, they will be prepped for the attention directed at them.

Bring an array of quiet/lap activities to do while standing and sitting to keep them entertained for longer periods of time

Coloring books, reading books, a favorite doll or security animal, tablet, phone
Snacks
Our evaluation appointment was very straightforward, noninvasive, and simple, but it is important to get very accurate measurements to ensure a good fit which can be challenging if your child is having a hard time keeping entertained.

Determine if you would like the Non-Skid Sole on the bottom of the brace. Surestep will put this on before sending the product to your orthotist, and it is one of the decisions you will need to know when your orthotist fills out the order form.

Without the Non-Skid Sole, your child will have to wear shoes, gripper socks, or slippers in the house. The surface is too slick to be worn without it. (Imagine that part of the Bambi movie where he tries to stand up on the ice.)

Have an idea of which pattern you would like beforehand
Also, have the link for the Clinicians page available in case your orthotist is less familiar with Surestep.
Preparing For The Fitting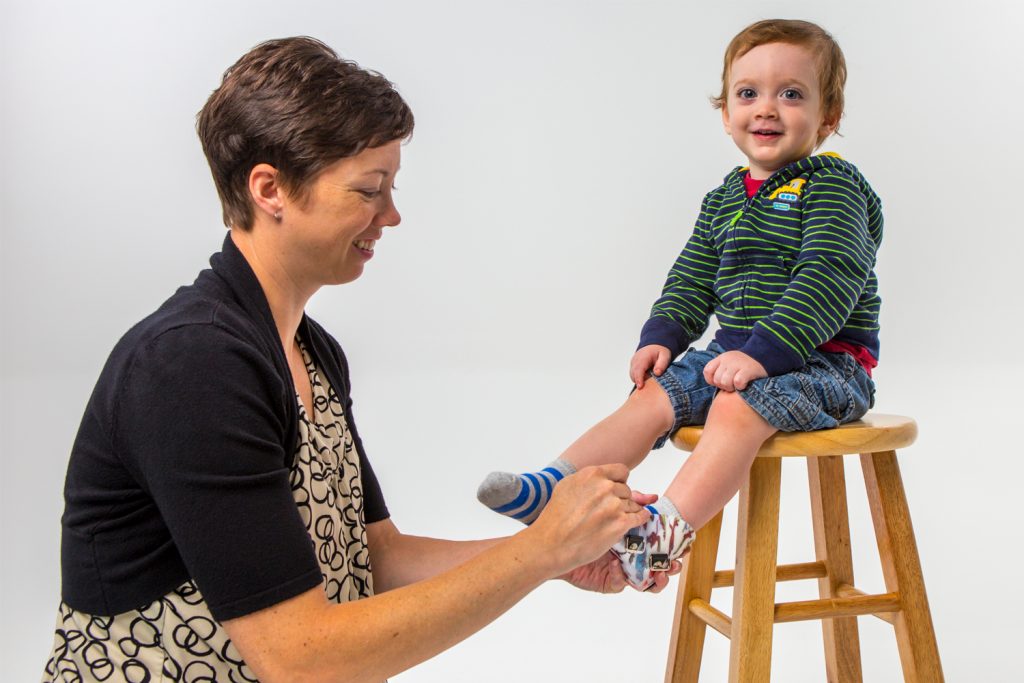 After measurements are taken, there will be a waiting period while the orthotics are made. During this time, you can gather the following items to make your fitting appointment and the first day in SMOs are a success:
Purchase socks

Seamless socks may be necessary depending on your child's need for comfort, but socks with seams work well, too.
There is less airflow to the feet, so in warmer climates thin, breathable, moisture-wicking socks are best.
SMOs hit just above the ankle so medium height socks work, or longer if preferred. Shorter ankle socks are not long enough to cover all of the areas where the braces contact the skin.

Purchase shoes

Knowing exactly how the braces will work with shoes is hard to determine until they are on your child's feet. Surestep has shoes that work great with their products.
We opted for an inexpensive low-end sneaker that had a removable insole, extremely large opening, and longer than average Velcro for our first appointment.
Once you have your child in the braces, you can go in person to try on shoes from local stores or go with one of the many adaptive brands for shoes, like Surestep, PLAE, etc.
Preparing For The Change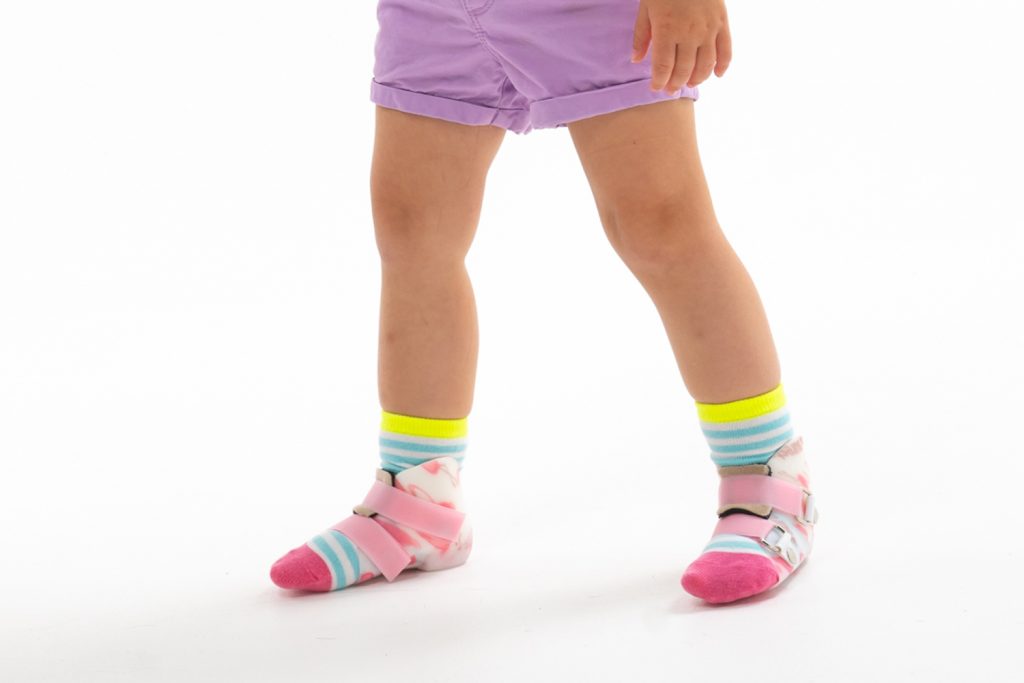 As parents, we often worry about how our little ones will adapt and we want to do everything we can to help them. On the same note, we too have our own set of emotions and worries during this time. Here are a few tips to help the whole family along the way:
For the child getting new braces:

 Follow their lead when introducing the braces for the first few days. Let them explore the newness and gain a positive curiosity.
Your orthotist or physical therapist will direct you on how many hours a day to wear them as they grow accustomed to wearing them. Make it fun and exciting each time you use them.
Set up their favorite activity first thing in the morning that they can dive right in to as soon as they get their SMOs on.
Keep a morning routine that includes putting on the SMOs.

For siblings:

Explain the new braces and what they are for.
Encourage them to be involved with learning about the unique needs of their sibling.
Include them in helping with new routines, in-home therapy, and other activities to make them feel important during the transition as well.

For the parents:

Connect with others experiencing the same thing through Facebook groups.
Keep a journal. Document the idea, feelings, and notes you will have on both good days and hard days. Keep receipts, tokens, even pictures in the book to help provide an outlet.
Rely on local and online resources. Remember, you are not alone and there is help available to make sure not only your little one is thriving, but you, too.
Will SMOs help my child?