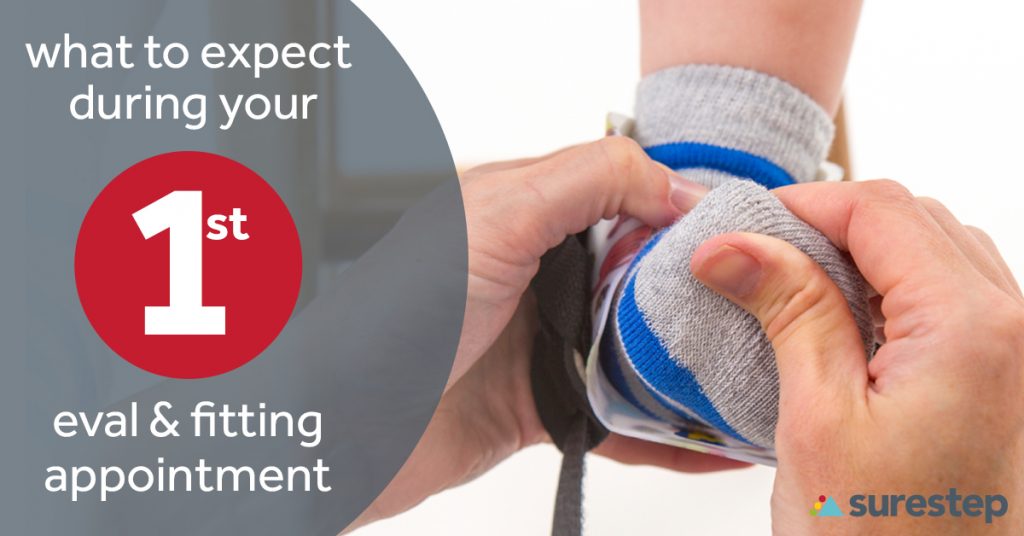 Don't be intimidated by your first visit.
Your doctor prescribed SMOs for your child and now it's time to go to an Orthotist to fulfill the prescription. What will the office visit entail?  Will my child get casted? How long will it take to get the braces?
These questions are common.  Rest assured, Orthotists who work with pediatric patients are especially sensitive to these questions and will make your family feel comfortable by walking you through every step of the process.   Many of our patients are seen with the physical therapist at a therapy appointment. But it's also common to be seen in one of our office locations.   Either way, we will talk to the therapist or prescribing physician to make sure we are all are on the same page about your child's care.  A typical visit to our office is as follows: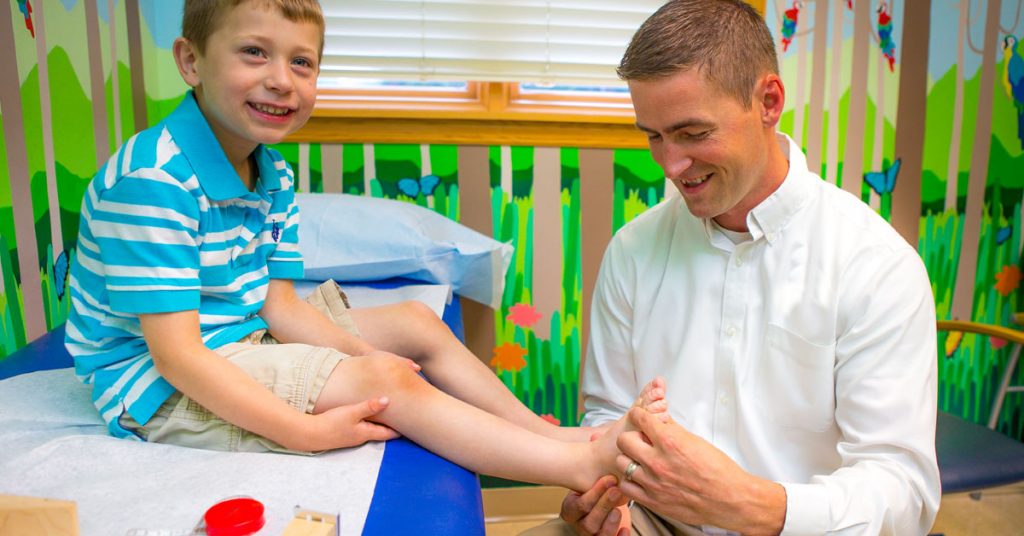 Evaluation:
–  After meeting with the office administrative staff, who will gather the prescription and relevant medical information, you and your child will go back to one of the exam rooms.   Many pediatric offices have toys and themes on the walls to create a fun, exciting area for your child.
–  Once greeted by your Orthotist, they will get to know your child and ask many relevant questions. This helps us determine the best possible outcome.   The Orthotist will ask questions regarding birth, developmental milestones, therapy intervention, and discuss your expectations and bracing goals.
–  This visit will generally include a gait evaluation (watching your child walk) as well as some range of motion and muscle testing.   Take comfort knowing pediatric Orthotists work with many children and are able to do this while making it a comforting and enjoyable experience.   None of these evaluations hurt so we shouldn't see any tears!
–  For Surestep SMOs, we simply take a number of measurements of your child's feet.  We will choose a design for the braces that is most appealing to your child and the paperwork will be sent in for custom fabrication.   The Orthotist will discuss proper footwear and talk about what to expect at the next appointment, which will be the fitting of the SMOs. Ask any questions that make you feel more comfortable. We are all part of the care team and these conversations lead to the best possible care for your child.
Typically, you'll have a 4-6 week gap in between the evaluation and fitting visits. This timeframe is dependent on several different factors including scheduling and insurance.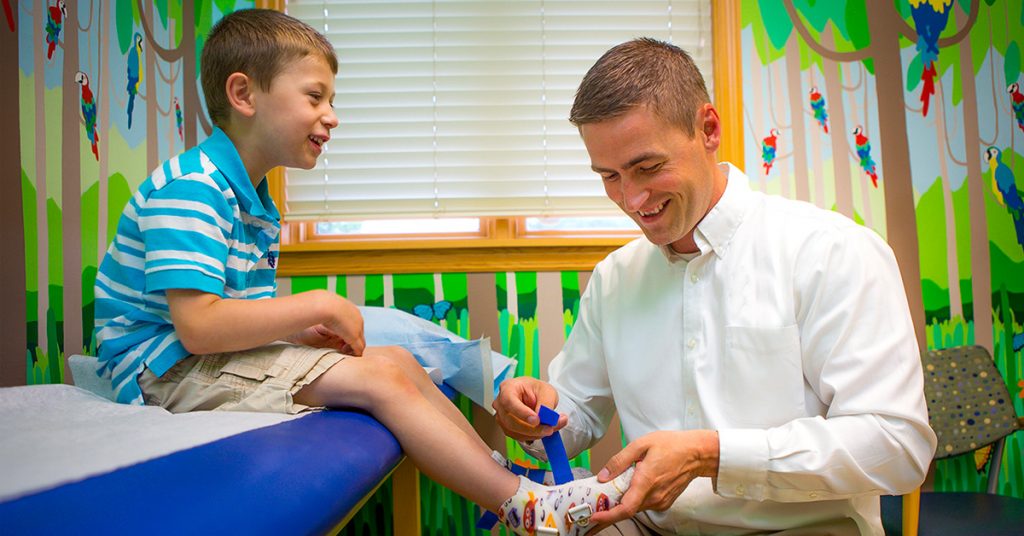 Fitting:
–  During the fitting visit, the Orthotist will pre-fit the braces to ensure trim lines on the braces are at the proper placement for optimized results.   Some trimming or flaring of the brace edges may be required which only takes a few minutes.
–  Once the braces are fit, the Orthotist will discuss the donning (how to properly put the braces on) and will talk about the importance of strap tightness.   The shoes are next (and are an important part of bracing) and the Orthotist will evaluate the fit of the shoes with the braces.
–  We will then have your child stand and evaluate their stability as they get use to the sensation of having braces on their feet.   Most often, your child will take to the comfort and support of the braces very quickly and stability will be improved.
–  The Orthotist will then provide wear, care, and break-in procedures which will include a gradual increase in wear times over the next few days.   It is important to follow this schedule. Your child's feet will need to get accustomed to the new support and stability.
–  The Orthotist will discuss red marks and what to do if they appear but don't leave quickly.   Red marks can be an indicator of wearing the braces too loosely or that an adjustment needs to be made.  If the red marks remain red for over 5 minutes or don't splay, it indicates that adjustments should be made before resuming wear so that blisters or sores don't form.
–  A final question and answer session will wrap up the visit and a follow up visit will be scheduled.   Again, feel free to ask as many questions as possible. This will help you learn more about the wear, care, and instructions so you can properly implement these new devices into your child's care protocol.
Bracing is an important tool for stability, sensory feedback, developmental progress, and to help your child move toward his or her goals.   The evaluation and fitting are great opportunities for you to become comfortable with your Orthotist. You'll find out what to expect and what you can do to ensure success with this treatment plan.
Learn more about hypotonia